The National Register of Historic Places (NRHP) is the official list of the historic places worthy of preservation. Managed by the National Park Service, it supports public and private efforts to identify, evaluate, and protect America's historic and archeological resources. The standards for designation require historical significance and architectural integrity with around 95,000 properties listed across the country. Income-producing National Register properties are eligible for federal and state historic preservation tax credits.
In Litchfield, three individual sites are listed in the NRHP and one historic district, covering most of the downtown. Registration forms provide additional information about each listing.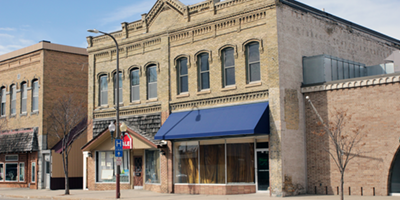 Commercial District
The district represents "an unusually intact example of a late 19th and early 20th century central business district in a small Midwest farming community."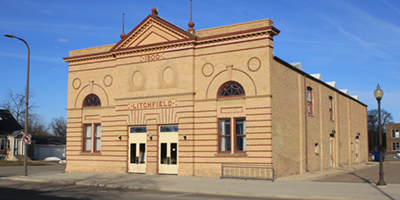 Litchfield Opera House
The opera house, built in 1900, has been a focal point of the community for more than 120 years. It was home to concerts, theater performances, community events, and political rallies.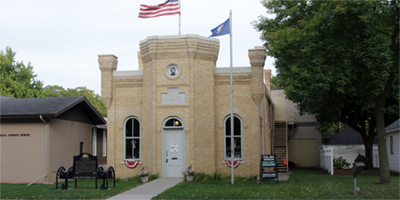 Grand Army of the Republic Hall
The Grand Army of the Republic Hall, built in 1885, was the home of the Frank Daggett GAR Post No. 35. The Civil War veterans' organization played an important role in the late 19th century. This is one of four remaining GAR halls in Minnesota.